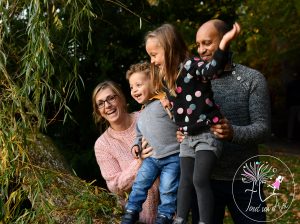 Les reportages photographiques dit en « freestyle » peuvent se faire dans le lieu de votre choix. Cela peut se faire à l'extérieur ou encore à la maison. Il est important d'aller au rythme de l'enfant, de ne pas le bousculer, d'apprendre à faire sa connaissance et de savoir faire le clown si nécessaire :). La durée de la séance va d'abord dépendre de l'âge du ou des enfants.
Je suis de Bruxelles, mais je peux également me déplacer, que ce soit dans le Brabant-Wallon, où plus précisément Wavre, Braine-l'Alleud, Lasne, Namur, …
Aucune participation au frais de déplacement ne sera demandée dans un rayon inférieur de +- 40 km.
---
De fotoreportages kunnen worden gemaakt op de plaats van uw keuze. Het kan buiten of thuis worden gedaan. Het is belangrijk om op het tempo van het kind te gaan, hem niet op te jagen, hem te leren kennen en te weten hoe je een clown moet zijn als dat nodig is :). De duur van de sessie zal afhangen van de leeftijd van het kind of de kinderen.
Ik ben van Brussel, maar ik kan ook reizen, hetzij in Brabant-Wallon, of meer precies Waver, Eigenbrakel, Lasne, Namen, …
Binnen een straal van +- 40 km wordt geen bijdrage in de reiskosten gevraagd.
---
The photographic reports can be done in the place of your choice. It can be done outside or at home. It is important to go at the child's pace, not to rush him/her, to get to know him/her and to be able to clown around if necessary :). The length of the session will depend on the age of the child or children.
I'm from Brussels, but I can also travel, either in Brabant-Wallon, or more precisely in Wavre, Braine-l'Alleud, Lasne, Namur, …
No contribution to the travel expenses will be asked within a radius of +- 40 km.